Current Band
The Black Brother's current band consists of:
Eamonn Flynn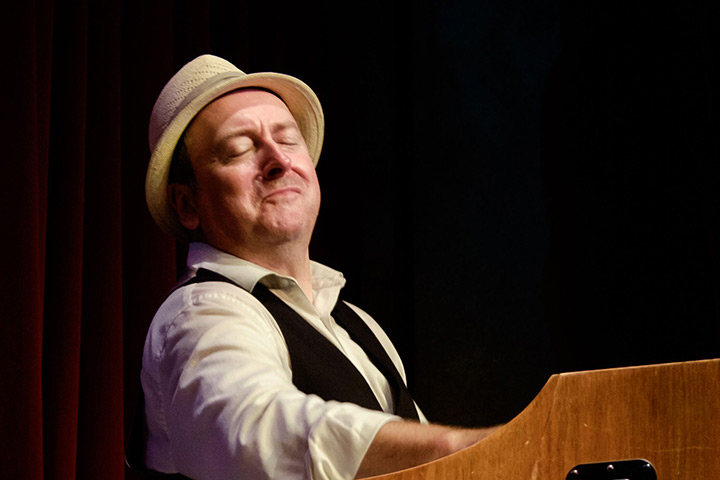 Hammond organist, pianist and keyboardist Eamonn Flynn was born into a musical family in Dublin, Ireland. He first came to prominence as keyboardist on the 12 million selling movie soundtrack The Commitments, and toured with Commitments singer Andrew Strong. Now living in San Francisco, California he has gone on to record and tour worldwide with numerous artists including Michael Franti and Spearhead, Evelyn 'Champagne' King, Elvin Bishop, Coco Montoya, Michelle Shocked, Pee Wee Ellis, Donald Harrison, Maria Muldaur, Tony Lindsay (Santana), and a 12 year stint with Meters drummer Zigaboo Modeliste.
Eamonn plays gospel organ at St. Mark Institutional Baptist Church in San Francisco and has previously been organist at True Hope COGIC, Bell Chapel CME in San Francisco, Greater Miracle COGIC in Oakland and Macedonia Missionary Baptist Church in Richmond. He also toured the public schools as part of the San Francisco Symphony's AIMS program and has performed as a session musician on countless recordings. His original band Under has had music placed on TV shows Ugly Betty and Moonlight and he produced the soundtrack for the movie 'Beached'.
Eamonn's website: eamonnflynn.com
Félim Egan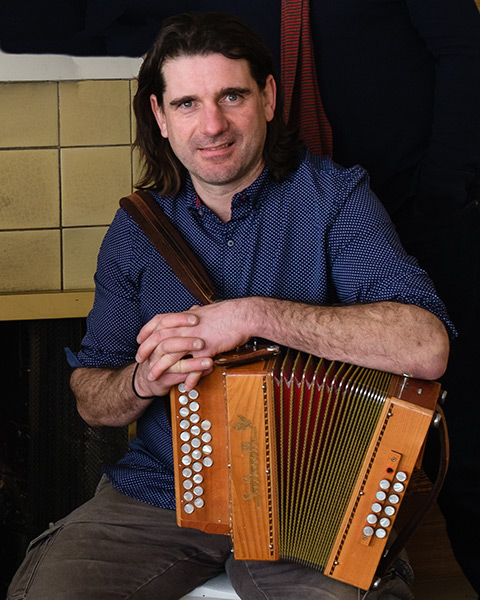 Félim Egan (accordion/vocals) was born in 1972 in Ballinasloe, Co. Galway and raised in Cloghan, Co. Offaly (west Offaly). His father has a passion for music and encouraged him to play. He began lessons at the age of four with his father and then with a local Offaly fiddler Dan Cleary. He comes from a family of five children and all are well accomplished musicians. He has many musical influences which include Matt Molley, Tommy Peoples, Charlie Lennon and Frankie Gavin, to mention a few. In 1993 he moved to Portland, Oregon, but has now located to the San Francisco Bay Area and has added his talent to the group.