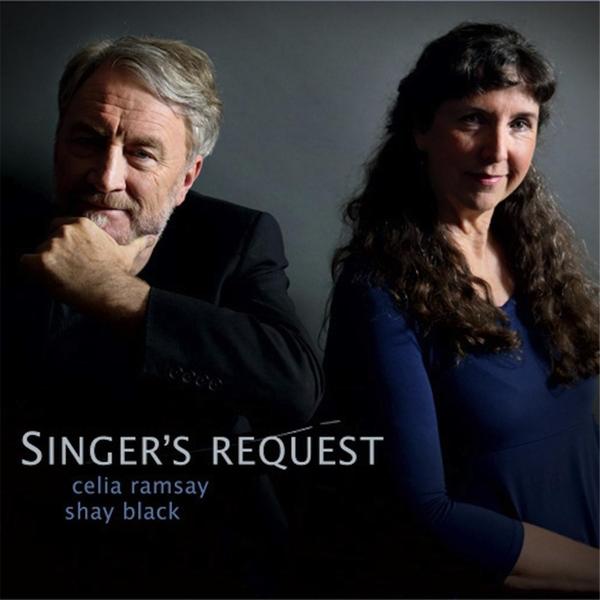 2014
Reviews
A few years ago, a collaboration bore fruit when Celia Ramsay and Shay Black announced in November 2014 that their long rumored project, Singer's Request, was ready and available on Celia's website, www.celiaramsey.com
When this lovely work came out, we loved it! Celia Ramsay has a very pleasing sultry-sweet alto voice that went well with Shay's tenor on several ballads and others including 'John Ball,' and 'The Maid on the Shore'. Celia made other pieces, like the 'Tae the Weavers Gin Ye Go,' dance on her own, with its wonderful harp accompaniment from Patrice Haan. Shay has a spine tingling, inspirational piece in 'Light That Beauteous Flame', with Shay's sisters Frances and Mary, brothers Martin and Michael, and niece Róisín O heard in the choruses.
The songs are quintessentially Irish and Scottish, but still it is a great, diverse album, and a major collaboration of both friends and musical heroes of Shay and Celia. It was such fun to hear the entire Black family on the album since it's now so rarely you get them together, live, in this area as well as contributions from John Doyle, Liz Carroll, additional nice touches by local friends Rebecca Lomnicky, David Brewer, and many other notables--something for everyone!
All together, really good music!
Celia Fábos-Becker and Tony Becker